About Me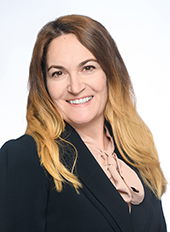 I don't just sell homes, I change lives. Buying and Selling a home is one of the most complex and expensive transactions we all face at some point in our lives. I understand the myriad of emotions that come with buying or selling your home and it's my duty to ensure every need is met with timeliness, peace of mind, and first-class service you and your family deserve.
As my client, you'll benefit from my stellar customer service, masterful negotiation skills, business acumen, ease with multi-tasking, and my ability to be resourceful, yet strategic. Previously, I worked in the legal sector of corporate bankruptcy followed by corporate banking with various business functions from Risk Management, Cyber Security, and Payment Solutions. However, I've always had an entrepreneurial spirit and, as the ultimate testament to my dedication and strong work ethic, built and co-own and operate a nation-wide haircare line based out of Delaware – all with bootstrap funding and while never letting go of my day job.
I come from a large military family who moved around A LOT! I was born in Okinawa, Japan – the last stop before settling in beautiful Delaware. As a kid, I grew up in North Wilmington and lived in the city of Wilmington as an adult before laying roots in the suburbs of southern Wilmington. Some of my fondest memories are the Fourth of July fireworks at Rockford Park, walking the boardwalk in Rehoboth Beach, but what I love best, is the changing of the seasons. There's much beauty to behold here in Delaware!
I'm an active parent and community steward. I mentor at Eastside Charter School and have volunteered at various organizations such as the Food Bank of Delaware, Ronald McDonald House, Habitat for Humanity, SPCA, Wilmington Senior Center, and the Sunday Breakfast Mission. I enjoy dancing, skiing and cooking, but my favorite travel destination is right at home with my favorite people – my family!!
With me as your trusted agent, whether you're looking to buy or sell a home, I give you my promise that together we'll turn your dreams and expectations into reality!